Developing and financing energy infrastructure projects requires a wide array of legal expertise. Pierce Atwood is one of a select few firms that offers this requisite expertise in one place with a value proposition that cannot be matched by larger firms.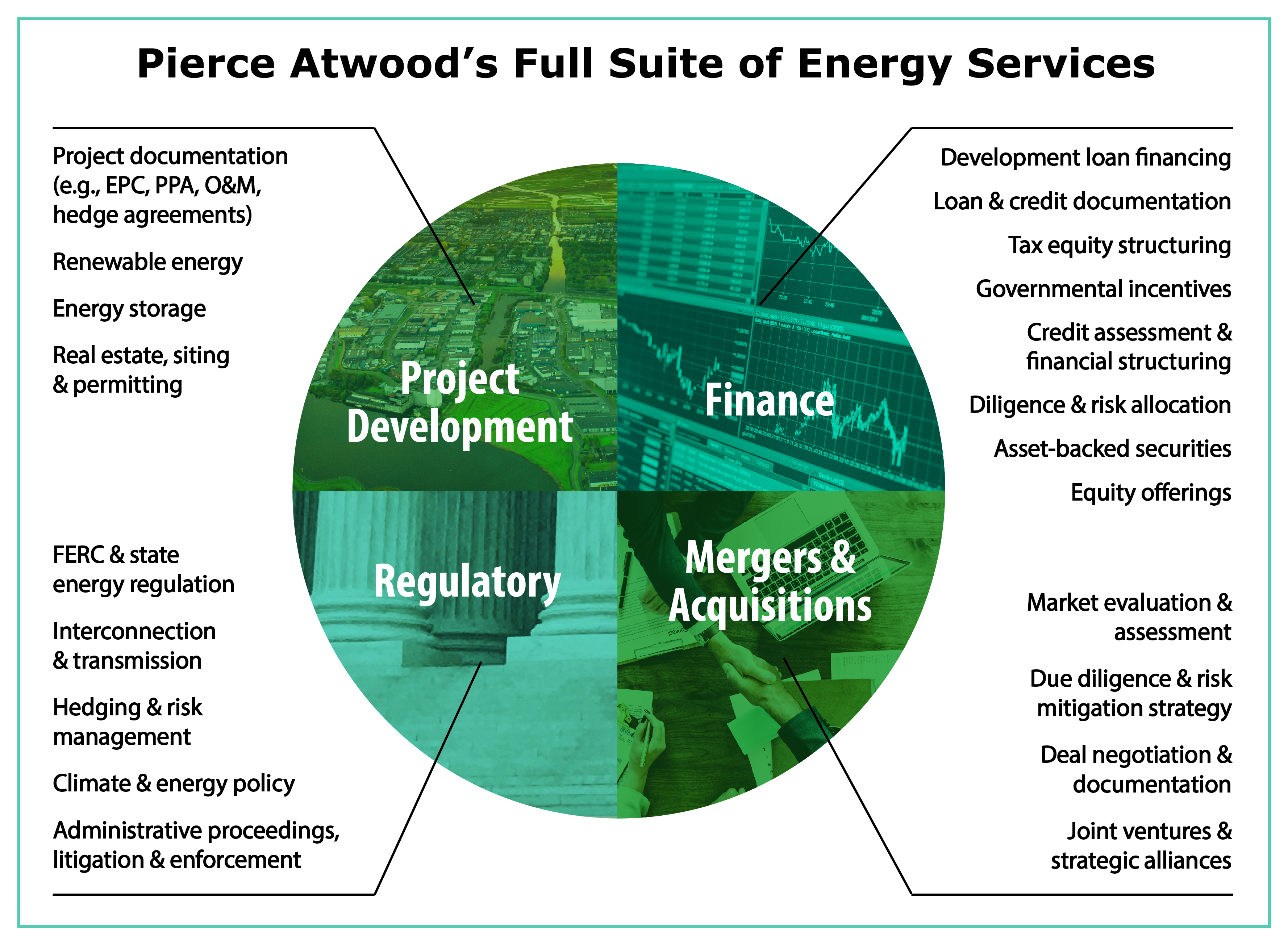 Pierce Atwood delivers cost-effective solutions to its clients, whether by guiding them through complex financings or tax structures, drafting and negotiating major project or credit documents, anticipating and overcoming regulatory obstacles, and allocating risk among project participants.  We leverage our broad expertise on sophisticated matters and employ a collaborative approach to solve problems and complete projects quickly and efficiently. While Pierce Atwood has a long and successful history assisting clients on projects utilizing virtually any fuel or technology, our attorneys are also at the cutting edge of the rapidly growing renewable energy industry.  We work closely with clients in developing wind, solar, battery storage and other renewable energy facilities, including tax equity structuring and debt financing for those facilities.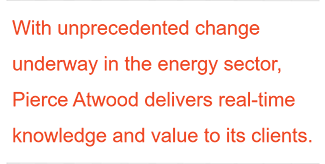 Pierce Atwood has substantial experience negotiating the full array of agreements that are essential to a project's success, and offers a deep bench of former regulators and private equity participants with deep insight into the regulatory approval and financing process– including the Chair of Federal Energy Regulatory Commission's (FERC) Cogeneration and Small Power Production Task Force, Chief of Staff and General Counsel of the Massachusetts Department of Public Utilities (DPU), FERC's Supervisory Attorney for Gas & Oil Litigation, FERC Commissioner Assistants, state public service commission attorneys, and board members of solar energy and biofuels companies.