Mergers and acquisitions (M&A) transactions have long been the core of the Business Group's practice at Pierce Atwood. Whether selling a cherished business built over generations or a fast-growing company built on the latest innovation, spinning off a non-core subsidiary or buying a key new strategic business, our clients look to us to navigate the process.
M&A Transaction Services
Pierce Atwood's M&A lawyers represent both the buy side and the sell side in M&A transactions across a wide range of industries. Our M&A deals include representation of traditional middle market businesses, technology companies, private equity investors, and public companies for which we serve as regular M&A counsel in connection with their acquisition programs.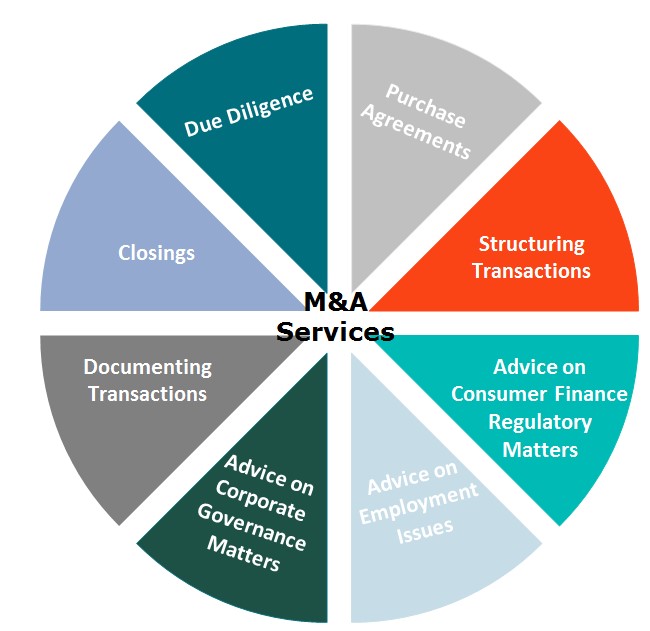 Our M&A lawyers have assisted clients with successful transactions throughout the United States, in Canada and in several countries in Europe and Asia. While we have handled transactions up to $1 billion, our typical deals fall in the range of $10 million to $500 million.
We play a lead role in these M&A transactions by:
Negotiating and structuring the deal terms
Managing the due diligence process
Structuring the transaction
Advising on employment and corporate governance issues
Documenting all aspects of the transaction, and
Taking it to closing
Additionally, we coordinate multidisciplinary teams bringing to bear the firm's full resources, applying the firm's expertise in the areas of antitrust, banking and financial services, employment and employee benefits, environmental, intellectual property, real estate and tax as needed.
Our goal is to establish close and long-term relationships with our clients by providing strategic counseling, practical advice, and the highest quality legal representation at a reasonable cost.
Representative M&A Transactions
$530M: NYSE-listed company acquisition of a combined-cycle power plant
$485M: Acquisition of the video delivery business of a public company
$265M: Acquisition of resorts on behalf of NYSE-listed owner and operator of ski resorts
$180M: Successful recapitalization involving the sale of equity interests to a private equity firm and the rollover by management of a significant continuing equity position in the footwear industry
$175M: Lead counsel in the acquisition of a 20-store grocery chain in Massachusetts
$125M: Spinoff of dairy products manufacturer by a large, publicly-held company
$120M: Sale of Massachusetts-based commercial bakery
$102.5M: Acquisition of insurance company
$100M: Sale of company to a publicly traded consumer products company operating worldwide
$100M: "Going private" merger in the winter sports industry
$100M: Sale of product line and related licensing, development and supply agreements for developer of medical device technologies
$96M: Sale of Maine-based hospitality company
$95M: Sale of specialty IT consultancy to Fortune 50 company
$75M: Sale of Connecticut-based manufacturing company
$75M: Acquisition of terminal and wholesale, commercial and retail fuel distribution business
$75M: Acquisition of a talent and rights management company
$60M: Sale of developer of power generation technologies to public company
$58M: Sale of ownership interest in a mill and energy facilities
$50M: Public company sale of assets in the financial services industry
$50M: Sale of hydroelectric generating facility
$35M: Sale of a Nasdaq-listed developer of advanced thermal processing equipment, to another Nasdaq-listed company
$30M: Sale of an IT staffing company to a public company
$30M: Stock for stock, tax advantaged merger between two public companies in the high temperature manufacturing business
$30M: Acquisition of a Maine-based construction company
$25M: Acquisition of a natural gas and electricity marketing company
$25M: Acquisition of commercial talent rights management and payment company
$20M: Acquisition of printing company
$20M: Public company sale of assets in the financial services industry
$17M: Acquisition of hospitality software developer
$14.5M: Private merger in the environmental and industrial services industry
$10M: Disposition of a Maine-based construction company
$10M: Sale of assets within the interactive diagramming solutions software industry
$10M: Sale of logistics tracking business
$2M: Sale of municipal ERP software company
$1M: Acquisition of video advertising management company