Pierce Atwood Hosts Cleantech Scandinavia North American Showcase
Pierce Atwood is pleased to have been the exclusive Boston location for Cleantech Scandinavia's second annual North American Showcase, held on 9/28/16. Pierce Atwood IP partner Bob Stier, who also manages the firm's Sweden office, presented a keynote on the legal issues faced by companies doing business across the Atlantic.
This event brought together up-and-coming Nordic and North American cleantech companies to meet with local and international investors and industry stakeholders. The goal, according to Cleantech Scandinavia, was to "create opportunities for cooperation, investments, partnerships and more to bridge the Nordics and North America."
Please visit the firm's Facebook page for photos from the event.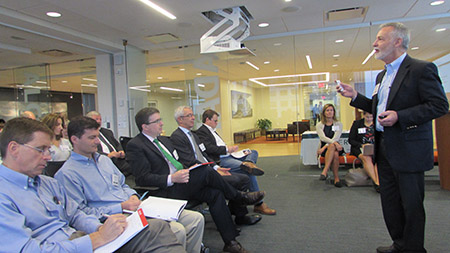 Bob Stier delivering his keynote.