08/10/2016
Andrea Cianchette Maker Named a 2016 Mainebiz "Woman to Watch"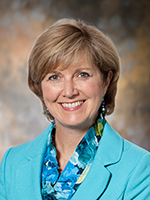 Pierce Atwood Government Relations Practice Group Chair Andrea Maker has been named one of four "Women to Watch" in the August 8 edition of Mainebiz.
Andrea works on behalf of firm clients in Maine, and in Washington, DC with Maine's Congressional delegation, to advocate on issues including economic development, workforce development, and real estate. Andrea is adept at building coalitions and developing effective stakeholder relations, and "spends much of her time educating policymakers and helping to steer public debate over Maine's economic future into a more positive direction."
Please click here to read about Andrea's Mainebiz recognition.